Meet our World Class Online Booking Software
and Travel Website Builder
Online Booking System for Tours
Give your business a makeover with our FREE booking online software for tours by using our 'bricks & mortar' travel technology. Create daily excursions or multi-day tours for your outgoing or incoming programmes in a few simple steps and centralise the management of rates & availability in one place. Save time and resources by automating your administration and ease of optional online payments processing. Should you wish to connect your website to a global marketplace you can forge strategic new alliances with our trusted multiple distribution channel network straight away.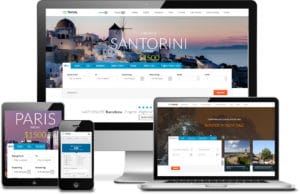 BOS Marketplace for Tours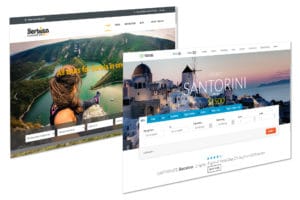 Each market, where BOS platforms are used by tour operators, constantly expands with hand-picked, trusted partners forming integral part of our principal distribution channel – BOS Travel Marketplace. Here, OTAs, local tourist offices, media outlets, bloggers, influencers, can sell on behalf of the tour operator and make profit as BOS distribution channel. Not only will our website builder take care of the central management of rates & availability, but can also provide that important content for destinations and tour themes, as well as images for your website. Simply integrate BOS into your existing technology, step away from the office and get commission on sales of tours which have materialised.
Travel Website Builder
Combine a world class booking system with sleek web design enhanced by efficient SEO methods. Our complete cloud solution for travel websites runs on fast connection at all times, keeping your programmes updated, managing bookings and providing quick payments. Make full use of our general marketing support which includes website builder for tour operators, distribution channels, media outlets, bloggers or individual professionals and ensure your web pages bring maximum profits from direct sales!